About The Insurance Place Agency, Inc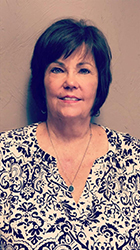 Kay Howard Moore - Ringling
Owner/Producer
Email: khmoore1@sbcglobal.net
Kay graduated from Ringling High School and from the University of Oklahoma in 1969 with a business degree. Kay married Mike Moore and came home to Ringling after college. Kay taught school in Healdton and Ringling before staying home with their four children and working part time at the family Moore Drug Store. In 1991 Kay bought a small independent agency in Waurika that had been established in 1927. Kay opened an agency in Ringling where she was joined by agents, Charlene Airington, Lana Longest and Jenna Law. Kay's daughter Jana Gandy joined the agency in 2006. Wylie Ward has also become an agent. Grandson Garrett Moore became an agent in the summer of 2013 and has opened an agency at 1208 W Broadway in Ardmore. The Waurika Agency continues with three agents: Tena Hobbs, Heather Martin and Amber Brown. Mike and Kay are active in the Methodist Church, the Ringling Food bank and the Ringling Chamber of Commerce. They enjoy all of the activities of their eleven grandchildren.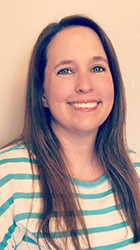 Jana Gandy - Ringling
Owner/Producer
Email: janagandy@sbcglobal.net
A graduate of Midwestern State University she joined the family business in 2008. She works both personal and commercial lines. She is married to Tracy and has 2 children Colt and Rikki Kay.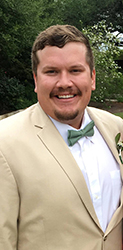 Garrett Moore - Ardmore
Owner/Producer
Email: gmooreok@yahoo.com
Garrett graduated from Oklahoma State University in 2012. He is the third generation of insurance agent in the Moore Family. Garrett has a loving wife named Janie and three "fur-babies" named Penny, Pete, and Buck. Garrett is licensed in Property and Casualty as well as Life and Health and does both personal and commercial lines. He would be happy to take care of any of your insurance needs.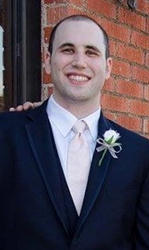 Derrick Morgan - Ardmore
Producer
Email: derrickmorganok@gmail.com
Derrick has been licensed for 2 years, has a background in sales, and enjoys traveling with his wife Ashlye and son Kason.
Janie Moore - Ardmore
Receptionist
Email: j.mooreok@yahoo.com
Janie works part time as the Receptionist at our Ardmore location. She is a graduate from Oklahoma State University and an Ardmore native. Janie is married to Garrett the owner/agent at the Ardmore location.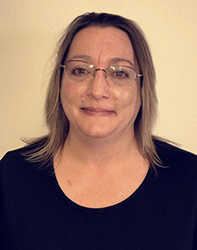 Jenna Law - Ringling
Producer
Email: jennalaw@sbcglobal.net
Jenna Law started with the agency in 2004 & became licensed in 2006. She mainly writes personal lines but does do some commercial. She & her husband Johnny have 2 children, Trace & Aspen.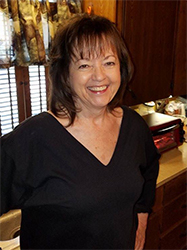 Lana Longest - Ringling
Producer
Email: llongest@sbcglobal.net
Employed at Ringling location since 2003. Agent in Personal Lines.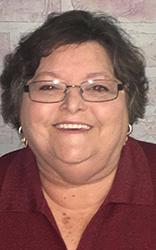 Charlene Airington - Ringling
Producer
Email: cairington@sbcglobal.net
Charlene first started working in insurance in 1971. She started working with the Insurance Place Agency in 1992. She is licensed in Property and Casualty insurance and bonds.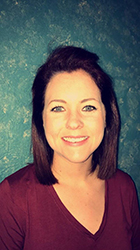 Wyli Ward - Ringling
Producer
Email: w.thompson1@yahoo.com
Wyli is a 2012 Ringling High School Graduate who joined agency in October of 2013. She produces personal lines. Wyli and her husband, Ronnie, have two rowdy boys Ryder and Case.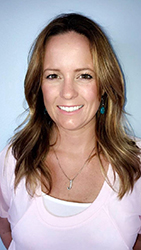 Jade Newton - Ringling
Receptionist
Email: jnewt1428@yahoo.com
Jade is a life long resident of Ringling. She joined the team as our Ringling Office receptionist in November of 2015. She currently lives in Ringling with her husband, Michael, and sons Quincy (8) and Luke (6). In her free time she enjoys spending time with family, gardening, and being a busy boy mom.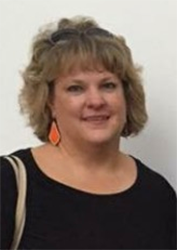 Heather Martin - Waurika
Producer
Email: hjm4osu@att.net
Graduated from OSU in 1994 with a BS in Family Relations & Child Development. Lived in Terral, OK for 28 years, and she has been a part of The Insurance place Agency, Inc. for almost 18 years. She loves the family atmosphere they have in the offices as well as the customers that they take care of as family!
Tena Hobbs - Waurika
Producer
Email: tenahobbs@hotmail.com
Tena has worked in the Insurance Industry for 30+ yrs. She writes personal and commercial lines. Drop by our Waurika office or give her a call and she will make sure that you have the right coverages at the best rates for all of your insurance needs.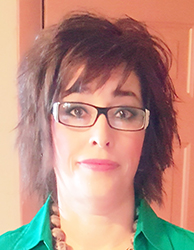 Amber Brown - Waurika
Producer
Email: insure.albrown@gmail.com
Amber has come to The Insurance Place Agency, INC from the banking industry for the past 20 years. She has enjoyed her first 9 months with the agency, learning the insurance ropes, and enjoys meeting new people as well as seeing her old friends and family stop by for a quote. Amber is married with a family & has lived in Jefferson Co. most of her life.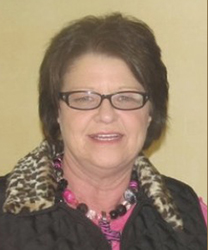 JoAnn Knight - Waurika
Office Manager
Email: joann.knight@yahoo.com
JoAnn has worked at The Insurance Place Agency for 12 1/2 years as our office manager. She is from Ryan, Ok and enjoys getting to follow her grandkids adventures. She does anything to help out the agents and makes our customers feel appreciated and welcome.